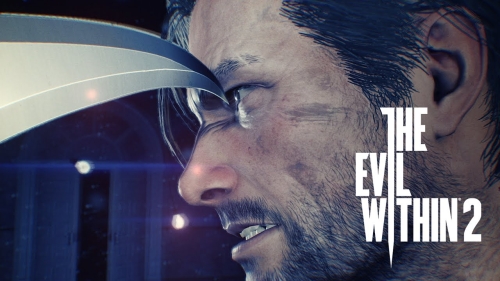 The Evil Within 2
El mundo de los videojuegos no deja de crecer y ofrecer todo tipo de oportunidades a los jugadores para que puedan seguir aumentando su catálogo de juegos. Entre sus opciones no solo nos encontramos con las inesperadas ofertas de las tiendas, sino también de algunos de los servicios a los que, por casualidad del destino (o porque realmente fue nuestra intención), estamos suscritos.
Uno de esos servicios es Prime Gaming, quien decide sorprendernos con variados títulos gratuitos cada cierto tiempo. Y aunque entre sus opciones de regalo nos encontramos con variados complementos para algunos de nuestros títulos favoritos, no podemos evitar fijarnos en esos juegos que, de manera inesperada, se suman a nuestro catálogo.
Estos son los nuevos títulos que se unen a Prime Gaming en noviembre
Con agosto terminado, entramos en un nuevo mes, y ya sabéis lo que eso significa: nuevos juegos gratis en Prime Gaming. Esta es la lista completa de los títulos que podremos incorporar a nuestra biblioteca de Amazon Prime Gaming totalmente gratis en el mes de noviembre:
The Evil Within 2
Beat Cop
Breathedge
Lawn Mowing Simulator
Chicken Police – Paint it RED!
Faraway 2: Jungle Escape
Mensaje de Twitter
Todos los juegos de Prime Gaming
Anteriormente los jugadores han tenido grandes ofertas con Twitch Prime, ahora conocido como Prime Gaming, añadiendo nuevos contenidos a sus juegos al igual que grandes juegos a su biblioteca.
No olvides que Prime Gaming seguirá aumentando sus posibilidades durante este 2022. Iremos actualizando la lista para que conozcas los nuevos juegos que llegan así como aquellos que han ido pasando por el servicio.
Enero 2023: The Evil Within 2, Beath Cop, Breathedge, Lawn Mowing Simulator, Chicken Police, Faraway 2: Jungle Escape
Noviembre 2022: Fallout: New Vegas Ultimate Edition , Indiana Jones and the Last Crusade , Facility 47 , WRC 9 , Etherborn , Whispering Willows y Last Day of June
Octubre 2022: Fallout 76, Total War: Warhammer II, Middle- tierra: Shadow of War, Glass Masquerade: Origins, LOOM, Hero's Hour y Horace.
Septiembre 2022: Assassin's Creed Origins, Football Manager 2022, La Tierra Media: sombras de Mordor, The Dig, Defend the Rook, We. The Revolution, Castle on the Coast, Word of the Law: Death, Mask Edición Coleccionista.
Agosto 2022: Zak McKracken and the Alien Mindbenders, Recompile -ScourgeBringer, Family Mysteries: Poisonous Promises, Beasts of Maravilla Island y StarCraft: Remastered
Julio 2022: Maniac Mansion , Suzerain , Fishing: North Atlantic y Fell Seal: Arbiter's Mark
Junio 2022: Far Cry 4, Escape from Monkey Island, WRC 8, Calico, Astrologaster y Across the Grooves
Mayo 2022: Mail Mole,The Curse of Monkey Island, Dead Space 2, Out of Line, Cat Quest, Shattered - Tale of the forgotten King
Abril 2022: The Elder Scrolls IV Oblivion, Plants vs. Zombies: Battle for Neighborville, Monkey Island Special Edition 2, Nanotale, Guild of Ascension, Turnip Boy Commits Tax Evasion, Galaxy of Pen and Paper y House of 1000 Doors: Family Secrets.
Marzo 2022: Crypto Against All Odds, Surviving Mars, The Stillnes of the Wind, Madden NFL 22, SteamWorld Quest Hand of Gilgamech, LoK INside, Pesterquest.
Febrero 2022: Stellaris, Ashwalkers, As Far As the Eye, Double Kick Heroes y Golazo! Football League
Enero 2022: Abandon Ship, Fahrenheit: INdigo Prophecy Remastered, In Other Waters, Paper Beast: Folded Edition, Star Wars Jedi: Fallen Order, Total War: Warhammer, Two Point Hospital, World War Z: Aftermath y WRC 7 FIA World Rally Championship.
Diciembre 2021: Need for Speed Hot Pursuit Remastered, Frostpunk, Journey to the Savage Planet, Football Manager 2021, Morkredd, Spellcaster University, Youtubers Life, Stubbs the Zombie in Rebel Without a Pulse y Tales of Monkey Island Complete Pack
Noviembre 2021: Control Ultimate Edition, Dragon Age Inquisition, Rise of the Tomb Raider, Brakes Are For Losers, Demon Hunter 2: New Chapter, Liberated, Puzzle Agent 2, Rogue Heroes, Secret Files: San Peters
Octubre 2021: Star Wars Squadrons, Alien Isolation, Red Wings: Aces of the Sky, Wallace & Gromit's Grand Adventures, Blue Fire, Tiny Robots Recharged, Whiskey & Zombies: The Great Southern Zombie Escape, Secret Files 3, Ghostrunner y Song of Horror Complete Edition
Septiembre 2021: Tools Up!Puzzle Agent, Sam & Max Hit the Road, Knockout City, Candleman The Complete Journey, Secret Files 2: Puritas Cordis, Unmemory.
Agosto 2021: Battlefield V, Lost Horizon 2, Another Lost Phone: Laura's Story, Planet Alpha, A Normal Lost Phone, Indiana Jones and the Fate of Atlantis, Metamorphosis, Secret Files: Tunguska
Julio 2021: Battlefield 1, Battlefield V, Portal Dogs, Rad, Monkey Island: Special Edition, Automachef, Batman: The Enemy Within, The Wanderer: Frankestein's Creature, Tales of Neon See
Mayo 2021: Yoku's Island Express, Beholder, A Blind Legend, Healer's Quest, The Blind Prophet:
Abril 2021: Move or Die: Couch Party Edition, The Escapists, Moving Out, Before I Forget, Aces of the Luftwaffe: Squadron
Marzo 2021: Adventures of Chris, Spinch, Stealth Bastard Deluxe, Monster Prom: Hotseat Edition, Swimsanity! Couch Party Edition, Table Manners, The Academy: First Riddle, Sine Mora EX, Strata
Febrero 2021: Table Manners, Stealth Bastard Deluxe, SpinchMonster Prom: Hotseat Edition, Swimsanity
Enero 2021: Void Bastards, When Ski Lifts Go Wrong, Along the Edge, Alt Frequencies, Bridge Constructor Playground
Diciembre 2020: Ironcast, The Spectrum Retreat, Lost Horizon, Yooka-Laylee, Battlefield 3, Yooka-Laylee and the Impossible Lair, Close to the Sun, Wizard of Legend, Sigma Theory: Global Cold War, , Turmoil, Hyperdot, Overcooked, Sword Legacy Omen
Noviembre 2020: A Knight's Quest, Aurion, Lethis: Path of Progress, Smoke and Sacrifice, Victor Vran: Overkill Edition
Octubre 2020: Layers of Fear, Silver Chains, Dead Age, Surf World Series, Jay and Silent Bob: Mall Brawl
Septiembre 2020: Autonauts, Pumped BMX Pro, Effie, Outcast: Second Contact, Tiny Troopers Joint Ops
Agosto 2020: WARSAW, Shaq Fu/Barack Fu, Treachery in Beatdown City, Chroma Squad, Blazing Chrome
Julio 2020: Turok 2: Seeds of Evil, Dear Esther, GRIP: Combat Racing, Kunai, Dark Devotion
Junio 2020: Observer, The Flame in the Flood, Steel Rats, Forsaken Remastered, Project Warlock
Mayo 2020: Yono and the Celestial Elephants, Urban Trial Playground, The Little Acre, Old School Musical, Avicii Invector, Pankapu, Fractured Minds y Snake Pass
Abril 2020: Earthlock, Kathy Rain, Turok, Etherborn y Lightmatter
Marzo 2020: Furi, Bomber Crew, Epistory - Typing Chronicles, Mugsters y Whispers of a Machine
Febrero 2020: Narcos: Rise of the Cartels, American Fugitive, Desert Child, Steredenn y White Night.
Enero 2020: Dandara, Anarcute, Kingdom: New Lands, A Normal Lost Phone, Splasher, Enter the Gungeon, Ape Out, Witcheye, Gato Roboto, Heave Ho.
¿Qué es Prime Gaming?
Prime Gaming es un servicio dentro de la plataforma de streaming Twitch, la más popular del momento con millones de streamers y espectadores alrededor del mundo. La plataforma, y que ahora forma parte de Amazon, nos brinda con la suscripción Prime todo tipo de ventajas tanto como jugadores, como si somos suscriptores a alguno de los canales.
Entre las ventajas de ser usuario de Prime Gaming encontramos juegos gratuitos cada mes, emoticonos exclusivos para los chats, además numerosos regalos para juegos como ApexLegends, WarFrame, Call of Duty entre otros.
¿Qué hay que hacer para suscribirse?
La suscripción a Prime Gaming, antes llamado Twitch Prime, está disponible a través de Amazon Prime o Prime Video. Conforme seamos suscriptores a cualquiera de estos dos servicios, automáticamente nos convertiremos en usuarios de Prime Gaming.
¿Qué hay que hacer para descargar los juegos de Prime Gaming?
Descargar los juegos completos gratis de Prime Gaming es muy sencillo. Nuestro primer paso será logearnos en nuestro perfil de la web. Una vez hecho, en la parte superior derecha veremos una corona. Pincha sobre ella para acceder a las recompensas en forma de juegos gratis por ser suscriptor de Prime. ¡Enhorabuena! Ya tienes tu juego, pero ahora falta la parte más importante, descargarlo.
Para descargar los juegos gratis de Prime Gaming tendrás que instalar el launcher de la plataforma. Puedes hacerlo sin coste alguno desde la propia web de Twitch aquí. Una vez más, logeate con tu usuario y contraseña. El launcher de Twitch te permite ver aquellos canales que tienes en seguimiento, explorar otros pero también tener acceso a tu biblioteca de juegos. Si ya aceptaste las recompensas en el paso anterior, deberías poder descargar el título o los diferentes juegos disponibles ese mes.
¿Cada cuánto tiempo se publican nuevos juegos?
Podrás encontrar nuevos juegos en Prime Gaming cada mes. Éstos varían en cantidad, pero nunca en calidad. La plataforma suele ofrecer títulos que van desde las aventuras, pasando por la acción. ¡Recuerda que tienes todo un mes para añadir los videojuegos de Prime Gaming tu biblioteca!
Fuente: Página oficial
Noticias relacionadas