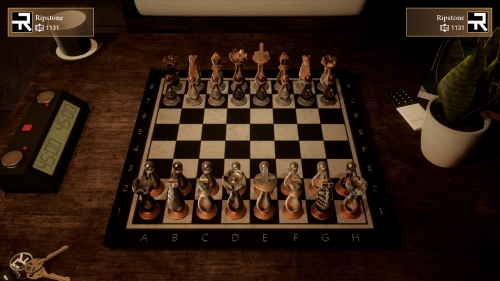 Chess Ultra
Steam, Origin, Uplay, GOG, juegos friv gratis... En PC hay una enorme variedad de plataformas para comprar y descargar videojuegos (o jugar gratis). Epic Games Store no quiere ser uno más y por eso está apostando muy fuerte por convencer a los jugadores. Para ello todas las semanas anuncia una nueva tanda de juegos gratis. Pásate por aquí cada jueves y entérate de los últimos anuncios.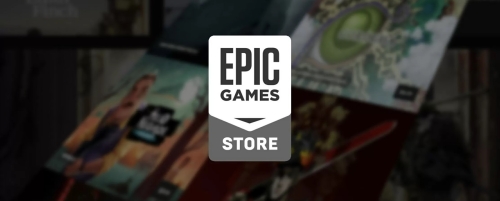 Todos los juegos regalados en Epic Games Store
Descarga Chess Ultra y World of Warships: Starter Pack gratis en Epic Games Store
Epic Games Store no cambia sus planes. Si algo nos prometía nada más anunciaba su existencia era que todos los jugadores podrían disfrutar de la posibilidad de conseguir juegos completamente gratis. Es por ello que hay ocasiones en las que la compañía no se limita a darnos un solo juego, sino que nos presenta la posibilidad de conseguir un juego y complementos para completar nuestra aventura de forma totalmente gratuita.
Este es el caso de esta misma semana donde la tienda de Epic Games llama a todos los jugadores para conseguir dos juegos de forma totalmente gratuita. Por una parte nos encontramos con la posibilidad de descargar totalmente gratis Chess Ultra, el juego de ajedrez más fascinante. Es la hora de disfrutar de un apartado gráfico sorprendente así como de un modo de juego único.
Por otra parte nos encontramos con World of Warships: Starter Pack, una forma única de disfrutar de conjuntos de bonificaciones así como un acorazado premium. Disfruta de una experiencia sin igual y garantiza que tu aventura no tenga fin.
Recuerda que estas obras gratuitas no estarán disponibles para siempre. Por ello, te recordamos que tienes hasta el próximo jueves para descargarlos totalmente gratis. A partir de este momento, también señalamos que será el próximo jueves 30 de marzo cuando tendremos la posibilidad de descargar Tunche de forma totalmente gratuita.
Mensaje de Twitter
Listado completo de juegos gratis de Epic Game Store hasta ahora
Os dejamos con la lista completa de títulos disponibles hasta ahora como juegos gratis de Epic Games Store:
Tunche: Del 30 de marzo al 6 de abril (2023)
World of Warships - Starter Pack: Ishizuchi: Del 23 de marzo al 30 de marzo (2023)
Chess Ultra: Del 23 de marzo al 30 de marzo (2023)
Warhammer 40.000 Gladius: Del 16 de marzo al 23 de marzo (2023)
Call of the Sea: Del 9 al 16 de marzo (2023)
Rise of Industry: Del 2 al 9 de marzo (2023)
Duskers: Del 23 de febrero al 2 de marzo (2023)
Warpips: Del 16 al 23 de febrero (2023)
Recipe for Disaster: Del 9 al 16 de febrero (2023)
Dishonored - Death of the Outsider: Del 2 al 9 de febrero (2023)
City of Gangsters: Del 2 al 9 de febrero (2023)
Hell is Others: Del 26 de enero al 2 de febrero (2023)
Adios: Del 26 de enero al 2 de febrero (2023)
Epistory - Typing Chronicles: Del 19 al 26 de enero (2023)
Gamedec: Del 12 al 19 de enero (2023)
First Class Trouble: Del 12 al 19 de enero (2023)
DKO: Del 12 de enero al 19 de enero (2023)
Shadow Tactics - Aiko's Choice: Del 5 al 12 de enero (2023)
Kerbal Space Program: Del 5 al 12 de enero (2023)
Eximius: Seize the Frontline: Del 29 de diciembre al 5 de enero (15 días de juegos gratis)
Dishonored - Definitive Edition: Del 29 de diciembre al 5 de enero (15 días de juegos gratis)
Mortal Shell: Del 28 al 29 de diciembre (15 días de juegos gratis)
Severed Steel: Del 27 al 28 de diciembre (15 días de juegos gratis)
FIST: Forged in the Shadow Torch: Del 26 al 27 de diciembre (15 días de juegos gratis)
Death Stranding: Director's Cut: Del 25 al 26 de diciembre (15 días de juegos gratis)
Metro Last Light Redux: Del 24 al 25 de diciembre (15 días de juegos gratis)
Encased: Del 23 al 24 de diciembre (15 días de juegos gratis)
Trilogía original Fallout: Del 22 al 23 de diciembre (15 días de juegos gratis)
LEGO Builder's Journey: Del 21 al 22 de diciembre (15 días de juegos gratis)
Wolfenstein: The New Order: Del 20 al 21 de diciembre (15 días de juegos gratis)
Them's Fightin' Herds: Del 19 al 20 de diciembre (15 días de juegos gratis)
Sable: Del 18 al 19 de diciembre (15 días de juegos gratis)
Costume Quest 2: Del 17 al 18 de diciembre (15 días de juegos gratis)
Horizon Chase Turbo: Del 16 al 17 de diciembre (15 días de juegos gratis)
Bloons TD 6: Del 15 al 16 de diciembre (15 días de juegos gratis)
Wildcat Gun Machine: Del 8 al 15 de diciembre (2022)
Saints Row IV: Re-Elected: Del 8 al 15 de diciembre (2022)
RPG in a Box: Del 1 al 8 de diciembre (2022)
Fort Triumph: Del 1 al 8 de diciembre (2022)
Star Wars Squadrons: Del 24 de noviembre al 1 de diciembre (2022)
Evil Dead: The Game: Del 17 al 24 de noviembre (2022)
Dark Deity: Del 17 al 24 de noviembre (2022)
Shadow Tactics: Blade of the Shogun: Del 10 al 17 de noviembre (2022)
Alba - A Wildlife Adventure: Del 10 al 17 de noviembre (2022)
Rising Storm 2: Vietnam: Del 3 al 10 de noviembre (2022)
Filament: Del 3 al 10 de noviembre (2022)
Saturnalia: Del 27 de octubre al 3 de noviembre (2022)
Warhammer 40,000: Mechanicus: Del 27 de octubre al 3 de noviembre (2022)
ARK: Survival Evolved: Del 22 al 29 de septiembre (2022)
Gloomhaven: Del 22 al 29 de septiembre (2022)
Spirit of the North: Del 15 al 22 de septiembre (2022)
The Captain: Del 15 al 22 de septiembre (2022)
Hundred Days: Del 8 al 15 de septiembre (2022)
Shadow of the Tomb Raider: Del 1 al 8 de septiembre (2022)
Descargar Submerged: Hidden Depths: Del 1 al 8 de septiembre (2022)
Destiny 2: Pack Bungie del 30 aniversario: Del 26 de agosto al 1 de septiembre (2022)
Ring of Pain: Del 26 de agosto al 1 de septiembre (2022)
DOOM 64 Del 18 al 25 de agosto (2022)
Rumbleverse: Lote de contenido de boxeador bombástico Del 18 al 25 de agosto (2022)
Cook, Serve, Delicious! 3?! Del 11 al 18 de agosto (2022)
Unrailed! Del 4 de agosto al 11 de agosto (2022)
Lawn Mowing Simulator Del 28 de julio al 4 de agosto (2022)
Tannenberg Del 21 al 28 de julio (2022)
Ancient Enemy Del 7 al 14 de julio (2022)
Killing Floor Del 7 al 14 de julio (2022)
Car Mechanic Simulator 2018 Del 23 al 30 de junio (2022)
A Game Of Thrones: The Board Game Digital Edition Del 23 al 30 de junio (2022)
Supraland Del 16 al 23 de junio (2022)
Maneater Del 9 al 16 de junio (2022)
Wolfenstein: The New Order Del 3 al 10 de junio (2022)
BioShock: The Collection Del 26 al 2 de junio (2022)
Borderlands 3 Del 19 al 26 de mayo
Prey Del 12 al 19 de mayo (2022)
Jotun: Edición Valhalla Del 12 al 19 de mayo (2022)
Terraforming Mars Del 5 al 12 de mayo (2022)
Paradigm Del 28 de abril al 5 de mayo (2022)
Just Die Already Del 28 de abril al 5 de mayo (2022)
Riverbond Del 21 al 28 de abril (2022)
Amnesia: Rebbirth Del 21 al 28 de abril (2022)
XCOM 2 Del 14 al 21 de abril (2022)
Insurmountable Del 14 al 21 de abril (2022)
The Vanishing of Ethan Carter Del 7 al 14 de abril (2022)
Rogue Legacy Del 7 al 14 de abril (Ya disponible)
Total War: Warhammer Del 31 de marzo al 7 de abril (2022)
City of Brass Del 31 de marzo al 7 de abril (2022)
Demon's Tilt Del 24 al 31 de marzo (2022)
In Sound Mind Del 17 al 24 de marzo (2022)
Cities: Skylines Del 10 al 17 al de marzo (2022)
Paquete de Slayer épico Del 3 al 10 de marzo (2022)
Black Widow: Recharged Del 3 al 10 de marzo (2022)
Centipide: Recharged (Ya disponible)
Cis Tales Del 24 de febrero al 3 de marzo (2022)
Brothers - A Tale of Two Sons Del 17 al 24 de febrero (2022)
Windbownd Del 10 al 17 de febrero (2022)
Yooka-Laylee and the Impossible Lair Del 3 al 10 de febrero (2022)
Daemon X Machina Del 27 de enero al 3 de febrero (2022)
Relicta Del 20 al 27 de enero (2022)
Galactic Civilizations Del 13 al 20 de enero (2022)
Gods will fall Disponible a partir del 6 de enero (2022)
Rise of the Tomb Raider: Edición 20 aniversario Disponible a partir del 30 de diciembre (2021)
Shadow of the Tomb Raider Disponible a partir del 30 de diciembre (2021)
Tomb Raider Disponible a partir del 30 de diciembre (2021)
Prison Architect Disponible a partir del 9 de diciembre (2021)
Godfall Challenger Edition Disponible a partir del 9 de diciembre (2021)
Dead by Daylight Del 2 al 9 de diciembre (Ya disponible)
while True: learn() Del 2 al 9 de diciembre (Ya disponible)
Anstream - Epic Welcome Pack Disponible a partir del 25 de noviembre (2021)
theHunter: Call of the wild Disponible a partir del 25 de noviembre (2021)
Guild of Dungeoneering Disponible a partir del 18 de noviembre (2021)
KID A MNESIA EXHIBITION Disponible a partir del 18 de noviembre (2021)
Never Alone (Kisima Ingitchuna) Disponible a partir del 18 de noviembre (2021)
Rogue Company Epic Pack Disponible a partir del 11 de noviembre (2021)
Aven Colony Disponible a partir del 4 de noviembre (2021)
DARQ: Complete Edition Disponible a partir del 28 de octubre (2021)
Among the Sleep: Enhanced Edition Disponible a partir del 21 de octubre (2021)
Stubbs the Zombie in Rebel Without a Pulse Disponible a partir del 14 de octubre (2021)
Paquete Epic de Paladins Disponible a partir del 14 de octubre (2021)
PC Building Simulator Disponible a partir del 7 de octubre (2021)
Europa Universalis IV Disponible a partir del 30 de septiembre (2021)
The Escapists Disponible a partir del 23 de septiembre (2021)
Tharsis Disponible a partir del 16 de septiembre (2021)
Speed Brawl Disponible a partir del 16 de septiembre (2021)
Nioh Complete Edition Disponible a partir del 9 de septiembre (2021)
Sheltered Disponible a partir del 9 de septiembre (2021)
Yoku's Island Express Disponible a partir del 2 de septiembre (2021)
Automachef Disponible a partir del 26 de agosto (2021)
Saints Row: The third Remastered Disponible hasta el 2 de septiembre
Yooka-Laylee Disponible a partir del 19 de agosto (2021)
Void Bastards Disponible a partir del 19 de agosto (2021)
Rebel Galaxy Disponible a partir del 12 de agosto (2021)
Minit Disponible a partir del 5 de agosto (2021)
A Plague Tale Disponible a partir del 5 de agosto (2021)
Mothergunship Del 29 de julio al 5 de agosto (2021)
Train Sim World 2 Del 29 de julio al 5 de agosto (2021)
Verdun Del 22 al 29 de julio (2021)
Defense Grid: The Awakening Del 22 al 29 de julio (2021)
Offworld Trading Company Del 15 al 22 de julio (2021)
Obduction Del 15 al 22 de julio (2021)
Bridge Constructor: The Walking Dead Del 8 al 15 de julio (2021)
Ironcast Del 8 al 15 de julio (2021)
The Spectrum Retreat Disponible a partir del 1 al 8 de julio (2021)
Sonic Mania Del 24 de junio al 1 de julio (2021)
Horizon Chase Turbo Del 24 de junio al 1 de julio (2021)
Overcooked! 2 Del 17 hasta el 24 de junio (2021)
Hell is other demons Del 17 hasta el 24 de junio (2021)
Control Del 10 al 17 de junio (2021)
Frostpunk Del 3 al 8 de junio (2021)
Among Us Del 27 de mayo al 3 de junio (2021)
NBA 2K21 Del 20 al 27 de mayo (2021)
The Lion's Song Del 13 al 20 de mayo (2021)
Pine Del 6 al 12 de mayo (2021)
Idle Champions of the Forgotten Realms Del 29 de abril al 6 de mayo (2021)
Hand of Fate 2 Del 22 al 29 de abril (2021)
Alien Isolation Del 22 al 29 de abril (2021)
The First Tree Del 15 al 22 de abril (2021)
Ken Follett's The Pillars of the Earth Del 15 al 22 de abril (2021)
Deponia: The Complete Journey Del 15 al 22 de abril (2021)
3 out of 10: Season Two Del 8 al 15 de abril (2021)
Tales of the Neon Sea Del 1 al 8 de abril (2021)
Creature in the Well Del 25 de marzo al 1 de abril (2021)
The Fall Del 18 al 25 de marzo (2021)
Surviving Mars Del 11 al 18 de marzo (2021)
Wargame: Red Dragon Del 4 al 11 de marzo (2021)
Sunless Sea Del 25 de febrero al 4 de marzo (2021)
Rage 2 Del 18 al 25 de febrero (2021)
Absolute Drift Del 18 al 25 de febrero (2021)
Halcon 6 Del 11 al 18 de febrero (2021)
Metro: Last Light Redux Del 4 al 11 de febrero (2021)
For The King Del 4 al 11 de febrero (2021)
Dandara: Trials of Fear Edition Del 28 de enero al 4 de febrero (2021)
Galactic Civilizations III Del 21 al 28 de enero (2021)
Star Wars Battlefront II Del 14 al 21 de enero (2021)
Crying Suns Del 7 al 14 de enero (2021)
Jurassic World Evolution Del 31 de diciembre al 1 de enero (15 días de Juegos Gratis)
Torchlight II Del 30 al 31 de diciembre (15 Días de Juegos Gratis)
Solitairica Del 29 al 30 de diciembre (15 Días de Juegos Gratis)
Stranded Deep Del 28 al 29 de diciembre (15 Días de Juegos Gratis)
Night in the Woods Del 27 al 28 de diciembre (15 Días de Juegos Gratis)
My Time at Portia Del 26 al 27 de diciembre (15 Días de Juegos Gratis)
Darkest Dungeon Del 25 al 26 de diciembre (15 Días de Juegos Gratis)
Inside Del 24 al 25 de diciembre (15 Días de Juegos Gratis)
Tropico 5 Del 23 al 24 de diciembre (15 Días de Juegos Gratis)
Metro: 2033 Redux Del 22 al 23 de diciembre (15 Días de Juegos Gratis)
Alien Isolation Del 21 al 22 de diciembre (15 Días de Juegos Gratis)
Defense Grid: The Awakening Del 20 al 21 de diciembre (15 Días de Juegos Gratis)
The Long Dark Del 19 al 20 de diciembre (15 Días de Juegos Gratis)
Oddworld: New n' Tasty Del 18 al 19 de diciembre (15 Días de Juegos Gratis)
Cities Skylines Del 17 al 18 de diciembre (15 Días de Juegos Gratis)
Tyranny - Gold Edition Del 10 de diciembre al 17 de diciembre (2020)
Pillars of Eternity - Definitive Edition Del 10 al 17 de diciembre (2020)
Cave Story+ Del 3 al 10 de diciembre (2020)
MudRunner Del 26 de noviembre al 3 de diciembre (2020)
The World Next Door Del 19 al 26 de noviembre (2020)
Elite Dangerous Del 19 al 26 de noviembre (2020)
The Textorcist Del 12 al 19 de noviembre (2020)
Dungeons 3 Del 5 al 12 de noviembre (2020)
Ghostbusters: The video game remastered Del 29 de octubre al 5 de noviembre (2020)
Blair Witch Del 29 de octubre al 5 de noviembre (2020)
Layers of Fear 2 Del 22 al 29 de octubre (2020)
Costume Quest 2 Del 22 al 29 de octubre (2020)
Kingdom New Lands Del 15 al 22 de octubre (2020)
Amnesia: A Machine for Pigs Del 15 al 22 de octubre (2020)
Rising Storm 2: Vietnam: Del 8 al 15 de octubre (2020)
ABZU: Del 8 al 15 de octubre (2020)
Pikuniku Del 1 al 8 de octubre (2020)
Roller Coaster Tycoon 3 Del 24 de septiembre al 1 de octubre (2020)
Football Manager 2020 Del 17 al 24 de septiembre (2020)
Watch Dogs 2 Del 17 al 24 de septiembre (2020)
Stick it to the Man! Del 17 al 24 de septiembre (2020)
Where the Water tastes like Wine Del 10 al 17 de septiembre (2020)
Railway Empire Del 10 al 17 de septiembre (2020)
Into the Breach Del 3 al 10 de septiembre (2020)
Shadowrun Collection Del 27 de agosto al 3 de septiembre (2020)
Hitman Del 27 de agosto al 3 de septiembre (2020)
God's Trigger Del 20 al 27 de agosto (2020)
Enter the Gungeon Del 20 al 27 de agosto (2020)
The Alto Collection Del 13 al 20 de agosto (2020)
Remnant: From the Ashes Del 13 al 20 de agosto (2020)
A Total War Saga: Troy Del 13 al 14 de agosto (2020)
3 out of 10 Del 6 al 13 de agosto (2020)
Wilmot's Warehouse Del 6 al 13 de agosto (2020)
Superbrothers: Sword & Sworcery EP Del 30 de julio al 6 de agosto (2020)
Barony Del 30 de julio al 6 de agosto (2020)
20XX Del 30 de julio al 6 de agosto (2020)
Tacoma Del 23 al 30 de julio (2020)
Next up Hero Del 23 al 30 de julio (2020)
Torchlight 2 Del 16 al 23 de julio (2020)
Killing Floor 2 Del 9 al 16 de julio (2020)
The Escapists 2 Del 9 al 16 de julio (2020)
Lifeless Planet Premier Edition Del 9 al 16 de julio (2020)
Hue del 2 al 9 de julio (2020)
Stranger Things 3: The Game Del 25 de junio al 2 de julio (2020)
Pathway Del 18 al 25 de junio (2020)
Samurai Shodown Neogeo Collection Del 11 al 18 de junio (2020)
ARK: Survival Evolved Del 11 al 18 de junio (2020)
Overcooked Del 4 al 11 de junio (2020)
Borderlands The Handsome Collection Del 28 de mayo al 4 de junio (2020)
Civilization 6 Del 21 al 28 de mayo (2020)
Grand Theft Auto V Del 14 al 21 de mayo (2020)
Death Coming Del 7 al 14 de mayo (2020)
Amnesia: The Dark Descent Del 30 de abril al 7 de mayo (2020)
Crashlands Del 30 de abril al 7 de mayo (2020)
For the King Del 16 al 23 de abril (2020)
Wheels of Aurelia Del 16 al 23 de abril (2020)
Just Cause 4 Del 16 al 23 de abril (2020)
Close to the Sun Del 9 al 16 de abril (2020)
Sherlock Holmes: Crimes and Punishments Del 9 al 16 de abril (2020)
Hob Del 2 al 9 de abril (2020)
Gone Home Del 2 al 9 de abril (2020)
Drawful 2 Del 1 al 9 de abril (2020)
Totally Reliable Service Del 1 al 9 de abril (2020)
World War Z Del 26 de marzo al 2 de abril (2020)
Tormento x Punisher Del 26 de marzo al 2 de abril (2020)
Figment Del 26 de marzo al 2 de abril (2020)
Watch Dogs Del 19 al 26 de marzo (2020)
The Stanley Parable Del 19 al 26 de marzo (2020)
Mutazione Del 12 al 19 de marzo (2020)
A Short Hike Del 12 al 19 de marzo (2020)
Anodyne 2: Return to Dust Del 12 al 19 de marzo (2020)
Offworld Trading Company Del 5 al 12 de marzo (2020)
GoNNER Del 5 al 12 de marzo (2020)
InnerSpace Del 27 de febrero al 5 de marzo (2020)
Assassin's Creed Syndicate Del 20 al 27 de febrero (2020)
Faeria Del 20 al 27 de febrero (2020)
Aztez Del 13 al 20 de febrero (2020)
Kingdom Come Deliverance Del 13 al 20 de febrero (2020)
Ticket to Ride Del 6 al 13 de febrero (2020)
Carcassone Del 6 al 13 de febrero (2020)
Farming Simulator 19 Del 30 de enero al 6 de febrero (2020)
The Bridge Del 23 al 30 de enero (2020)
Horace Del 16 al 23 de enero (2020)
Sundered: Eldritch Edition Del 9 de enero al 16 de enero (2020)
Darksiders II: Deathinitive Edition Del 1 de enero al 9 de enero (2020)
Darksiders: Warmastered Edition Del 1 de enero al 9 de enero (2020)
Steep Del 1 de enero al 9 de enero (2020)
Yooka-Laylee and the Impossible Lair Del 31 de diciembre al 1 de enero (12 Días de Juegos Gratis)
Hello Neighbor Del 30 al 31 de diciembre (12 Días de Juegos Gratis)
The Talos Principle Del 29 al 30 de diciembre (12 Días de Juegos Gratis)
Shadow Tactics Del 28 al 29 de diciembre (12 Días de Juegos Gratis)
Hyper Light Drifter Del 27 al 28 de diciembre (12 Días de Juegos Gratis)
FTL (Faster Than Light) Del 26 al 27 de diciembre (12 Días de Juegos Gratis)
Totally Accurate Battle Simulator Del 25 al 26 de diciembre (12 Días de Juegos Gratis)
Celeste Del 24 al 25 de diciembre (12 Días de Juegos Gratis)
Ape Out Del 23 al 24 de diciembre (12 Días de Juegos Gratis)
Little Inferno Del 22 al 23 de diciembre (12 Días de Juegos Gratis)
SUPERHOT Del 21 al 22 de diciembre (12 Días de Juegos Gratis)
TowerFall Ascension Del 20 al 21 de diciembre (12 Días de Juegos Gratis)
Into the Breach Del 19 al 20 de diciembre (12 Días de Juegos Gratis)
The Wolf Among Us Del 12 al 19 de diciembre (2019)
The Escapists Del 12 al 19 de diciembre (2019)
Jotun Valhalla Edition Del 6 al 12 de diciembre (2019)
Rayman Legends Del 29 de noviembre al 6 de diciembre (2019)
Bad North Del 21 al 28 de noviembre (2019)
The Messenger Del 14 a 21 de noviembre (2019)
Costume Quest Del 1 al 7 de noviembre (2019)
SOMA Del 1 al 7 de noviembre (2019)
Layers of Fear Del 25 al 31 de octubre (2019)
QUBE 2 Del 25 al 31 de octubre (2019)
Observer Del 17 al 24 de octubre (2019)
Alan Wake's American Nightmare Del 17 al 24 de octubre (2019)
Surviving Mars Del 10 al 16 de octubre (2019)
Minit Del 3 al 10 de octubre (2019)
Metro 2033 Redux Del 26 de septiembre al 3 de octubre (2019)
Everything Del 26 de septiembre al 3 de octubre (2019)
Batman Arkham Collection Del 19 hasta el 26 de septiembre (2019)
LEGO Batman Trilogy Del 19 hasta el 26 de septiembre (2019)
ABZU - Del 6 al 12 de septiembre (2019)
The End is Night - Del 6 al 12 de septiembre (2019)
Inside - Del 29 de agosto al 5 de septiembre (2019)
Celeste - Del 29 de agosto al 5 de septiembre (2019)
FEZ - Del 22 al 29 de agosto (2019)
Mutant Year Zero: Road to Eden - Del 15 al 22 de agosto (2019)
Ko-Op GNON - Del 8 al 15 de agosto (2019)
For Honor - Del 2 al 9 de agosto (2019)
Alan Wake - Del 2 al 9 de agosto (2019)
This War of Mine - Del 25 de julio al 2 de agosto (2019)
Moonlighter - Del 25 de julio al 2 de agosto (2019)
LIMBO - Del 18 al 25 de julio (2019)
Torchlight - Del 11 al 18 de julio (2019)
Overcooked - Del 4 al 11 de julio (2019)
Last Day of June - Del 27 de junio al 4 de julio (2019)
Revel Galaxy - Del 20 al 27 de junio (2019)
Enter the Gungeon - Del 13 al 20 de junio (2019)
Kingdon New Lands - Del 6 al 23 de junio (2019)
City of Brass - Del 30 de mayo al 6 de junio (2019)
Rime - Del 23 al 30 de mayo (2019)
Stories Untold - Del 16 al 30 de mayo (2019)
World of Goo - Del 2 al 16 de mayo (2019)
Transistor - Del 18 de abril al 2 de mayo (2019)
The Witness - Del 4 al 18 de abril (2019)
Oxenfree - Del 21 de marzo al 4 de abril (2019)
Slime Rancher - Del 7 al 21 de marzo
Thimbleweed Park - Del 21 de febrero al 7 de marzo (2019)
Axiom Verge - Del 7 al 21 de febrero (2019)
What Remains of Edith Finch - Del 11 al 24 de enero (2019)
Super Meat Boy - Del 28 de diciembre de 2018 al 10 de enero (2019)
Subnautica - Del 12 al 27 de diciembre (2018)
Noticias relacionadas